SITE & SATELLITE FINDERS, SURVEY & GLOBAL SATELLITE COMMUNICATION EQUIPMENT
Data Welder represents a line of Site and Satellite Finders from inexpensive (only $39.50) to high-end GPS Directed Precision 3-D Site Finder with E-mail Communication Capability.
Our goal is to offer special design Site Survey Instruments together with Email Coummunication for the world wide travelers of Satellite Antenna Installers. This is the gear to use while building the infra-structure of communication.
SITE SURVEY INSTRUMENTS
for SATELLITE ANTENNA INSTALLATION
NEXUS (SILVA) Satdish Site & Satellite Finder
BRUNTON (SILVA) Sight & Clino Master
DATA WELDER 3-D Precision Site & Satellite Finder
DATA WELDER GPS Directed 3-D Precision Site & Satellite Finder System
DATA WELDER GPS Directed Precision Site & Satellite Finder with Email Capability
DATA WELDER 3-D Laser Directed Site & Satellite Finder
DATA WELDER Dish Alignment Scales for "Face Aiming" of dish
INOGON Angle Indicator, NEXUS (SILVA) Compasses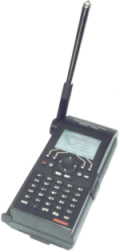 GPS INSTRUMENTS
MAGELLAN 310, 2000XL,
Tracker, NAV 6000, Meridian
Magellan GSC 100 with Two-way Email capability ~ ORBCOMM Service Provider